Ryan J. Wrobel
Our Managing partner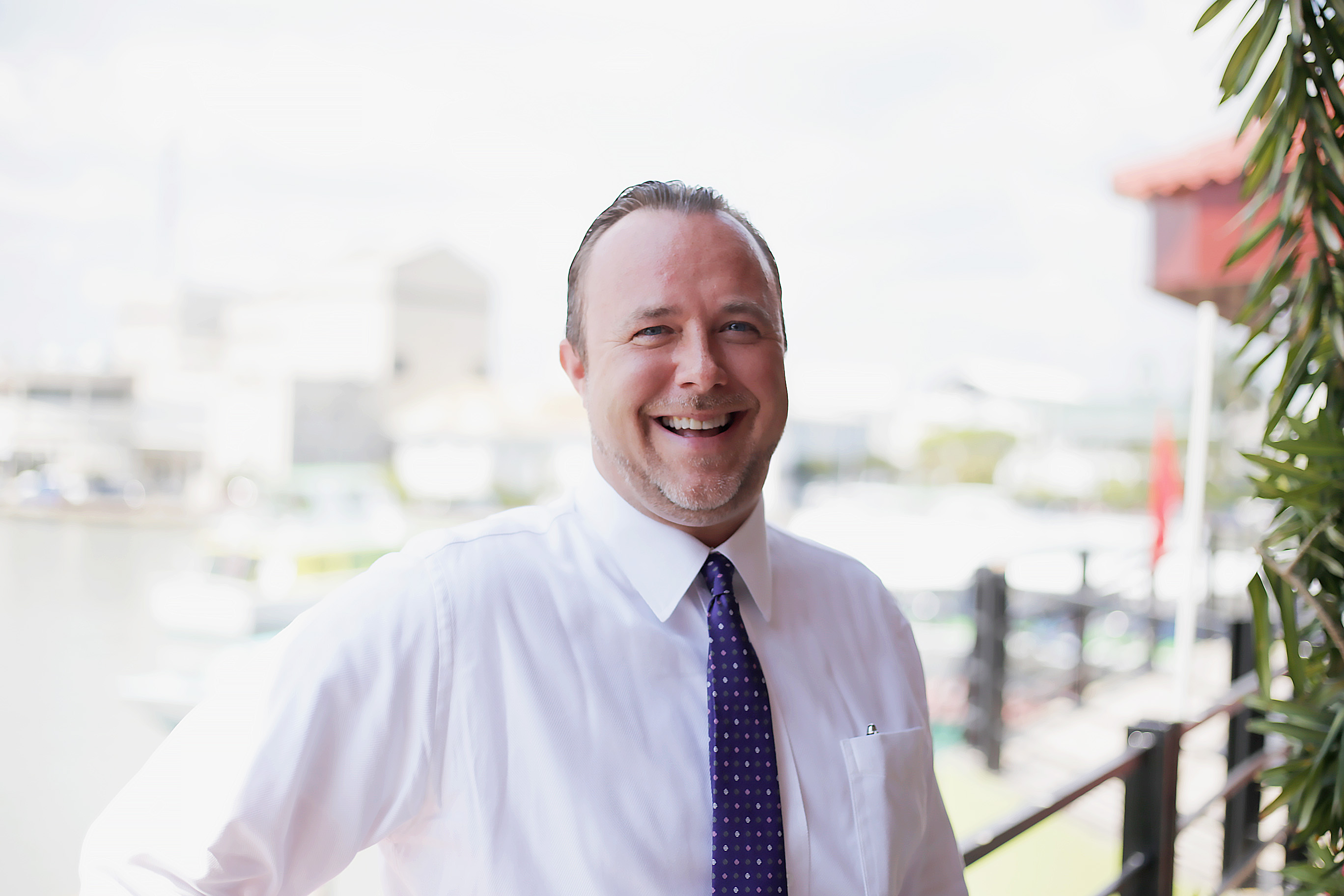 Our Managing Partner Ryan John Wrobel was born in Buffalo, New York, U.S.A. Spending his formative years in Western New York, Mr. Wrobel often travelled over the international border to nearby Ontario, Canada and took an early interest in International travel, culture and affairs.
After completing high school, he began the pursuit of a Bachelor's Degree in Political Science and Pre-Law at the State University of New York at Buffalo (SUNY-Buffalo). During his time in University, Mr. Wrobel was nominated for the 1999 Robert H. Stern Award for Outstanding Undergraduate Paper in Political Science relating to a research paper he wrote entitled "Human Rights Conditions in Jamaica."
Upon graduation from University, Mr. Wrobel immediately entered the Law School at SUNY-Buffalo where he concentrated on international law. He enriched his law school experience by taking part in two international study abroad programs during the summers, first in Barbados with the Faculty of Law at the University of the West Indies, and later at University College London in the United Kingdom.
While at the University of the West Indies-Cave Hill in Barbados, our Managing Partner was introduced to foreign investment and international financial services law in the Commonwealth Caribbean. The introduction to West Indian culture proved to have a lasting effect on Mr. Wrobel and from that point forward he became interested in the opportunity to someday live and practice in the region.
Rather than immediately entering the practice of law upon graduation from law school, Mr. Wrobel instead decided to continue his legal education at an institution that he had been introduced to earlier, University College London. The pursuit of a Masters of Laws at UCL was an enriching experience for him. He not only was able to gain knowledge of the law from an English perspective at a distinguished institution with graduates such as Mahatma Gandhi, but he was also able to interact with colleagues from around the world. Spending over a year in educationally and culturally enhancing environment of cosmopolitan London, Mr. Wrobel was also availed the opportunity visit numerous countries in Continental Europe.
The time in London solidified Mr. Wrobel's resolve to pursue a career outside of his birth nation and persevere to follow the path to achieve his global goals and interests. During his time at University College London, he was a recipient of the UCL Faculty's Bentham Award for exceptionally well qualified overseas graduates, and also had an article on the Belize-Guatemala territorial dispute published in the American Bar Association's International Law News journal.
After returning to the United States with a Master's Degree in Law from UCL, Mr. Wrobel sat for and passed the New York State Bar Exam and was called to the New York State Bar in 2004. He started his career as a sole practitioner in Buffalo, New York. In order to serve his clients, Mr. Wrobel was called to the United States District Court and the United States Bankruptcy Court, both for the Western District of New York State. Although the practice of law in New York proved to be a good experience, it did not satisfy Mr. Wrobel's desire to work within the realm of international law, thus in 2005 he made the decision to migrate to Belize. Belize is a country that he had visited numerous times since 1999 and had a great interest and involvement in since 1996.
Upon moving to Belize, our Managing Partner enrolled in the Belize Tourism Board's Tour Guide Training Course in order to learn more about his new home. Mr. Wrobel also began consulting for the Big Four professional services firm of Deloitte & Touche Belize in Belize City, where he began to manage Deloitte's Corporate & Legal Department. Over the years Mr. Wrobel has gained a wealth of experience relating to the legal system in Belize, with a special focus on real estate transactions and company law. He has travelled throughout the nation and has developed a strong bond with its culture, people and way of life. Mr. Wrobel sits on the Board of Trustees of the Scouts Endowment Fund, a trust fund which raises money to support the Scout Association of Belize and was elected as the Treasurer of the American Chamber of Commerce of Belize (AMCHAM-Belize). He is also a member of the Association of Real Estate Brokers of Belize (AREBB), Belize International Financial Services Association (BISFA), and the Belize Museum of History. Mr. Wrobel is also a Welfare Committee Member of the Royal British Legion – Belize Branch. Recently Mr. Wrobel was also elected as Director and Committee Member of the Belize Rifle Club. He was appointed as a Notary Public in New York State in 2004, as well as being appointed by the Attorney General of Belize as a Justice of the Peace in 2008.
In order to further his dream to practice law and further his career in Belize, Mr. Wrobel entered Norman Manley Law School's Six Month Programme in Kingston, Jamaica. The time spent at Norman Manley Law School was extremely beneficial to him, as he was not only able to learn more about the practise of law in the Commonwealth Caribbean, but also able to establish solid contacts with legal practitioners from across the region. Ryan J. Wrobel was called to the Belize Bar in September 2009 and opened the law firm of Wrobel & Co., as well as the corporate service firm of British Honduras Professionals Ltd. shortly thereafter. He was subsequently called to the Jamaican Bar in 2010 and admitted to the United States District Courts for both the Eastern and Southern Districts of New York in 2011.
Wrobel & Co., Attorneys-at-Law has quickly gained the trust and appreciation of numerous clients under the direction of Mr. Wrobel. The firm continues to provide services to an international client base from the main office in Belize City, as well as from affiliate offices in New York City and Kingston, Jamaica.
Yolanda A. Centeno
J.D. C.L.E. Attorney-at-Law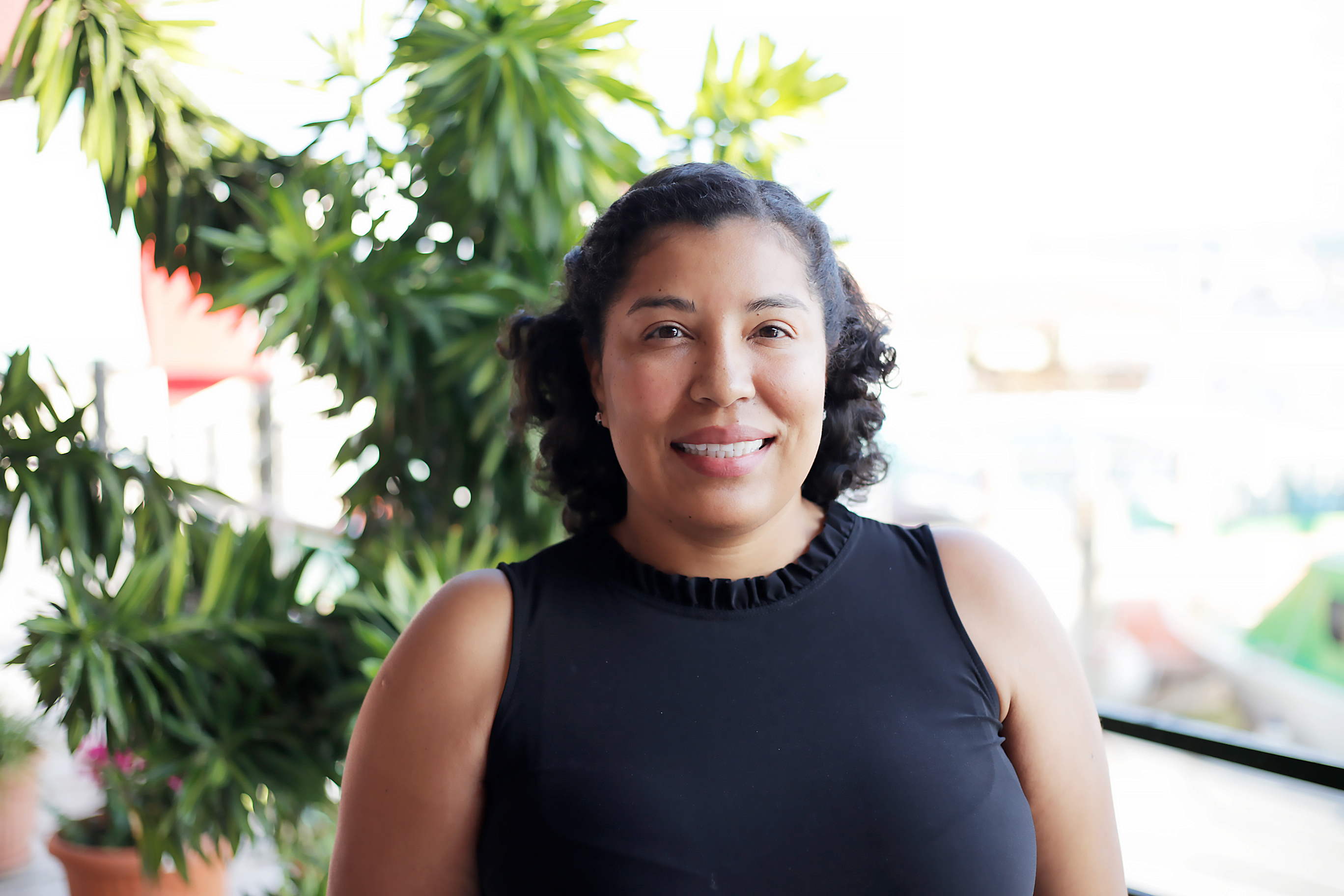 Yolanda joined Wrobel & Co in July 2018. Her wealth of legal expertise and experience serves the firm's clients well on a variety of legal matters. (She's a former magistrate!)
Yolanda earned her Bachelor's Degree in Political Science and Pre-Law at the State University of New York at Buffalo (SUNY-Buffalo). She stayed in New York, where she attended SUNY-Buffalo Law School, focusing on transactional practice and real property law. During this period, she studied abroad in Madrid, Spain, burnishing her knowledge of commercial law & transactions, and she also held a Judicial Clerkship with the New York Supreme Court, Civil Part, 8th Judicial District in Buffalo.
After graduating law school in 2004, Yolanda moved back to Belize in 2005 and worked as law clerk in real property department of Deloitte & Touche, where she gained experience in, and a love of, real property management, sales and transactions. In 2008, she returned to the United States and became Closing Attorney/ Supervisor at the REO Closing Department of a large Florida Law Firm. In 2011, she again returned to beautiful Belize, where she worked as Law Clerk for a local criminal practice attorney, then decided to pursue her Certificate of Legal Education. She attended Norman Manley Law School in Kingston, Jamaica, which she completed in May 2012.
Yolanda was appointed as Magistrate in 2013 and worked in this capacity for five years, learning the ins and outs of nearly every part of the legal code.
Yolanda was born in Belize, and grew up here, in Jamaica, and upstate New York. She has been admitted to the bar in Belize, New York, and Florida, which gives her an excellent understanding of the needs of expats moving to Belize.
Read more
Tiffara Castillo
Human Resources and Accounting Associate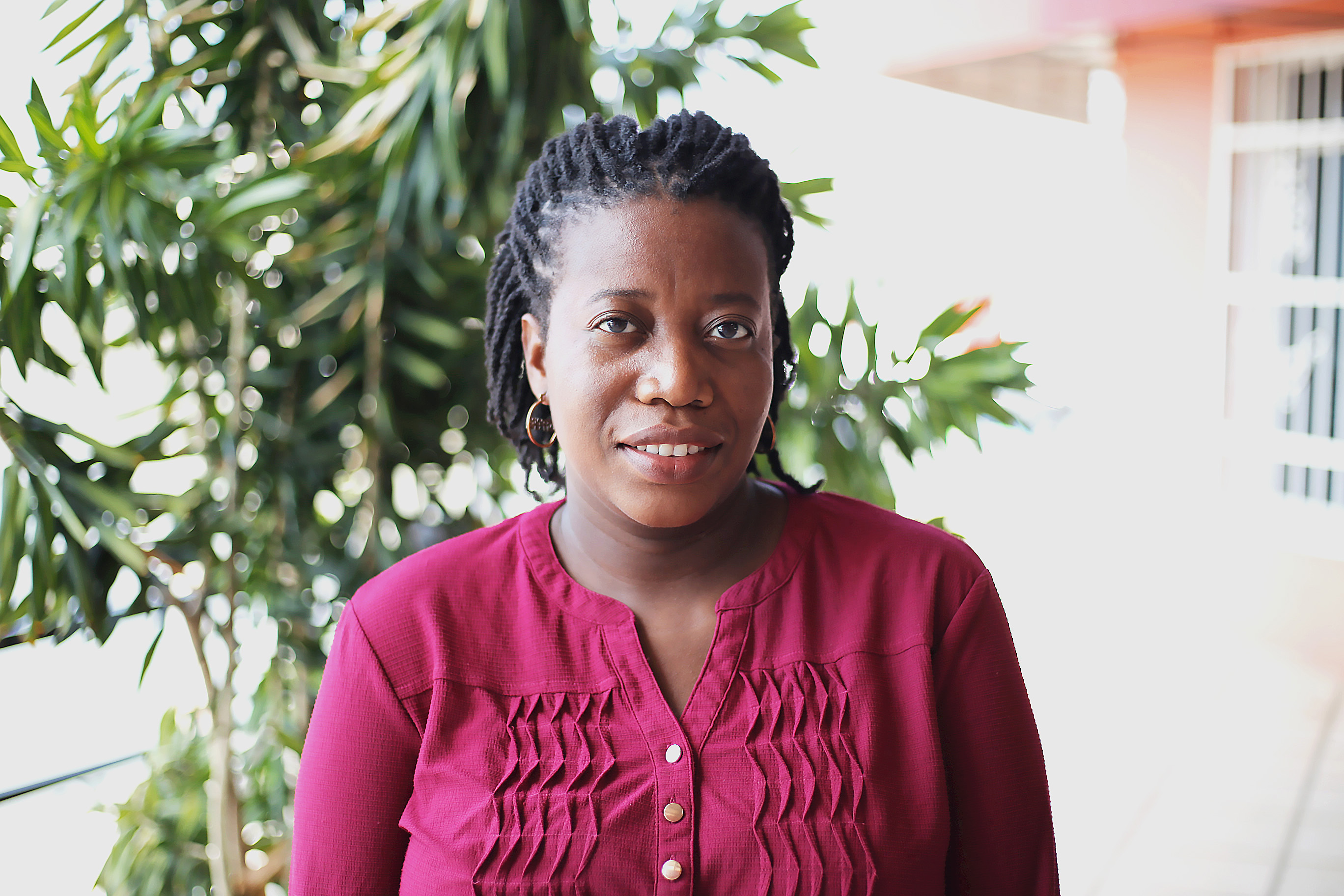 Tiffara Castillo joined Wrobel & Co. in March 2017. She has immediately made a positive impact through her level of professionalism and responsibility.
As the Legal Receptionist, Tiffara warmly welcomes guests, manages communication between clients and personnel, and her positive and welcoming attitude conveys to potential and current customers that we are interested in them and their needs.
Tiffara was born and raised right here in Belize City. She graduated from Wesley College and received a Legal Secretary Certificate from University of West Indies. She identifies as Garifuna (Amerindian and African) and has three beautiful children.
Miguelli Alamilla
J.P., Closing Supervisor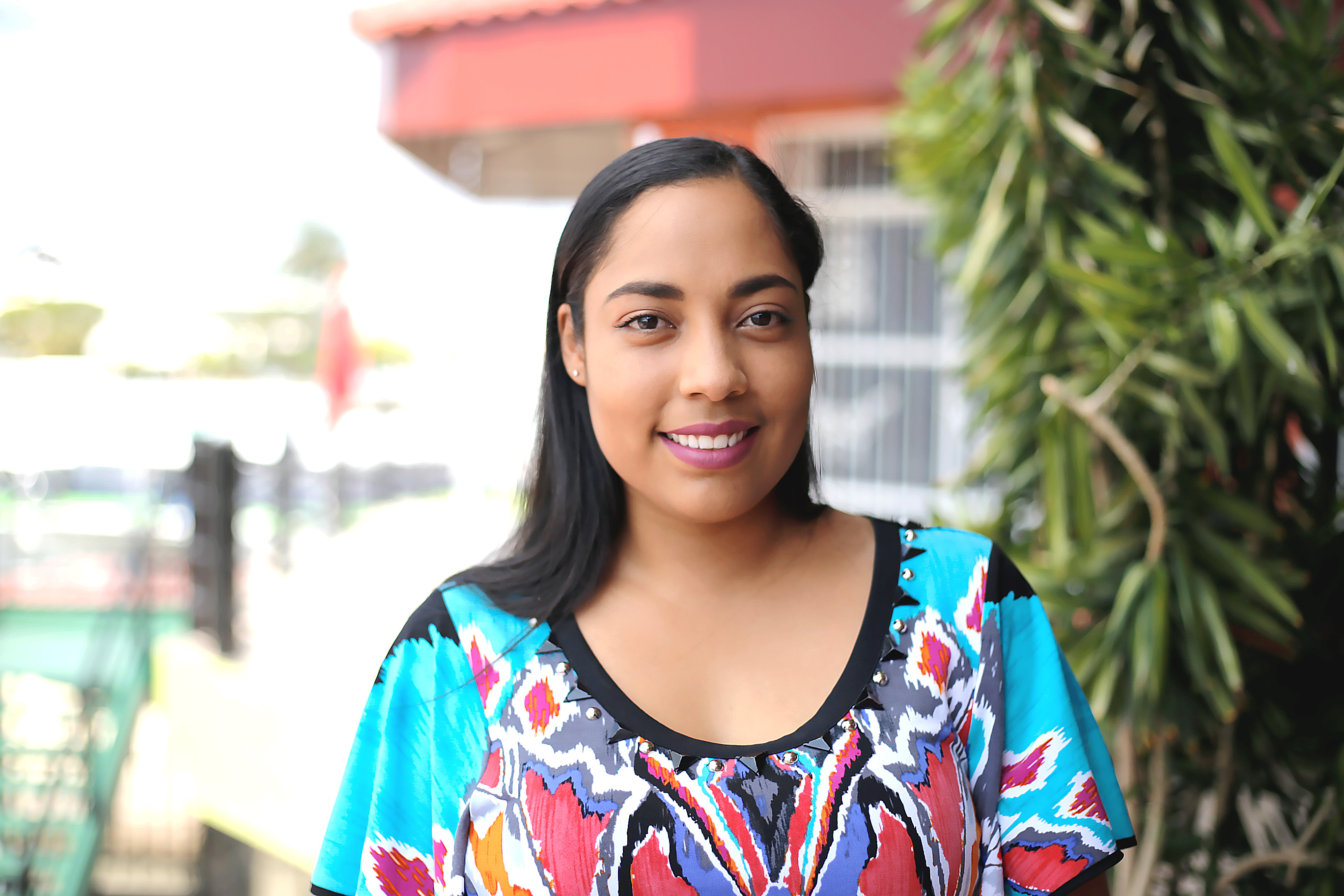 Miguelli has been with Wrobel & Co., since its office opened on Barrack Road in October, 2010. She started as a Legal Assistant to Attorney Ryan Wrobel and was promoted to Closing Supervisor in 2013. In this capacity, Miguelli strives to make clients 100% satisfied with their experience with both the staff and services.
Miguelli is an island girl, whose family is from Caye Caulker. She split her childhood between Caye Caulker and Belize City where she attended school. She wishes to pursue her education at the Oxford University in London England to get her law degree. Miguelli is responsible for handling real estate services, acquiring work permits, and developing relationships with officials and partners in Belmopan.
Rashida Kira Sedacy
Corporate & QRP Services Coordinator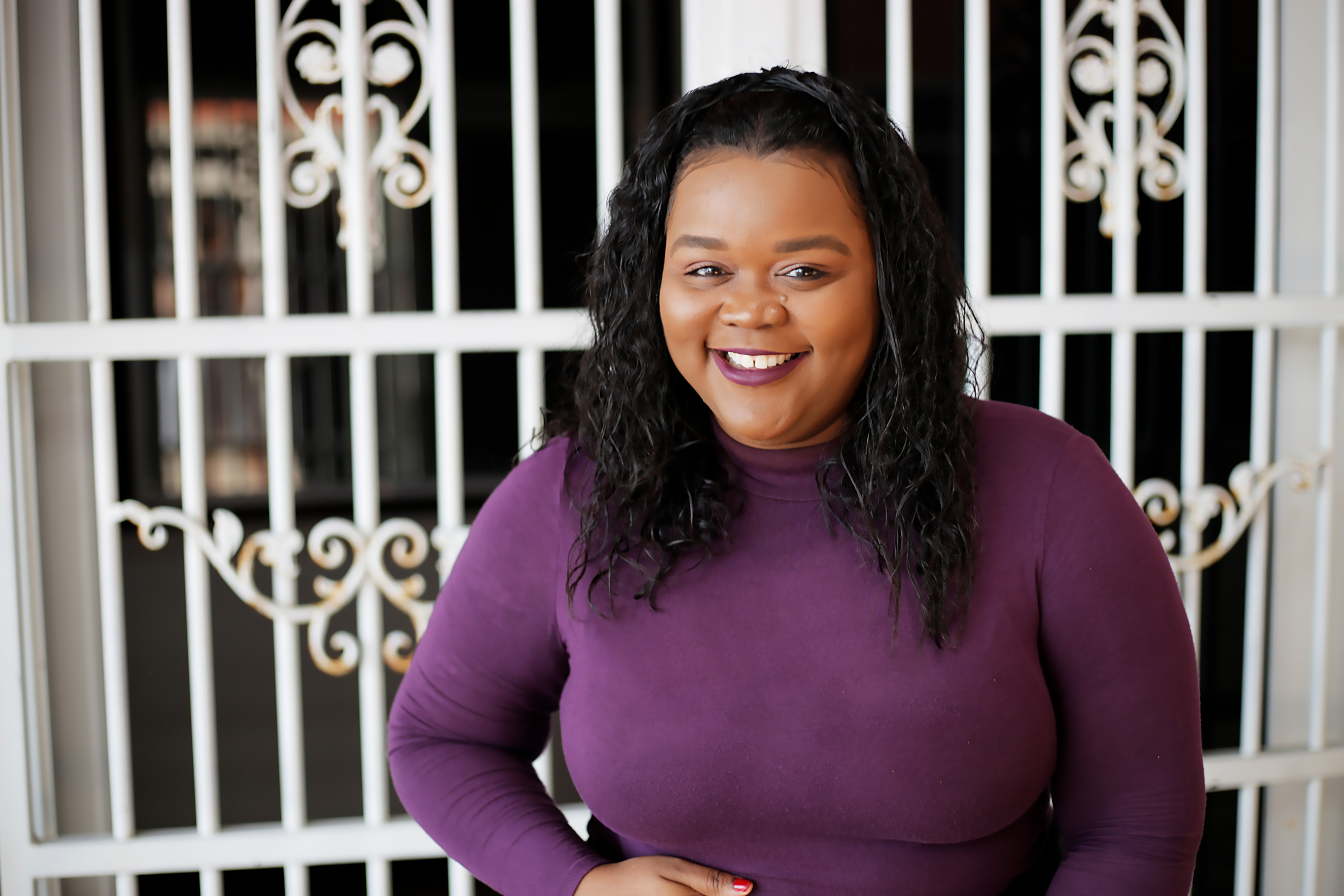 Rashida joined Wrobel & Co. in October 2016. She began as a legal assistant but in early 2017 was promoted to IBC and QRP Services Coordinator due to her determination, reliability, and calm demeanor.
Her duties include assisting in preparing and managing clients files, corresponding with clients and guests, and helping maintain a welcoming and comfortable professional environment at the firm.
Rashida's family background is in Bermudian Landing/Flowers Bank, but she has lived in Belize City her entire life. After graduating from Canaan Seventh Day Adventist School, she was majoring in Pharmacology at the University of Belize until she decided to change her major to Paralegal Studies once she immersed herself in the legal work of Wrobel & Co. In her words, "I strive to become an outstanding woman not only for myself but also for my organization."
Angeli Carillo
REAL PROPERTY ASSOCIATE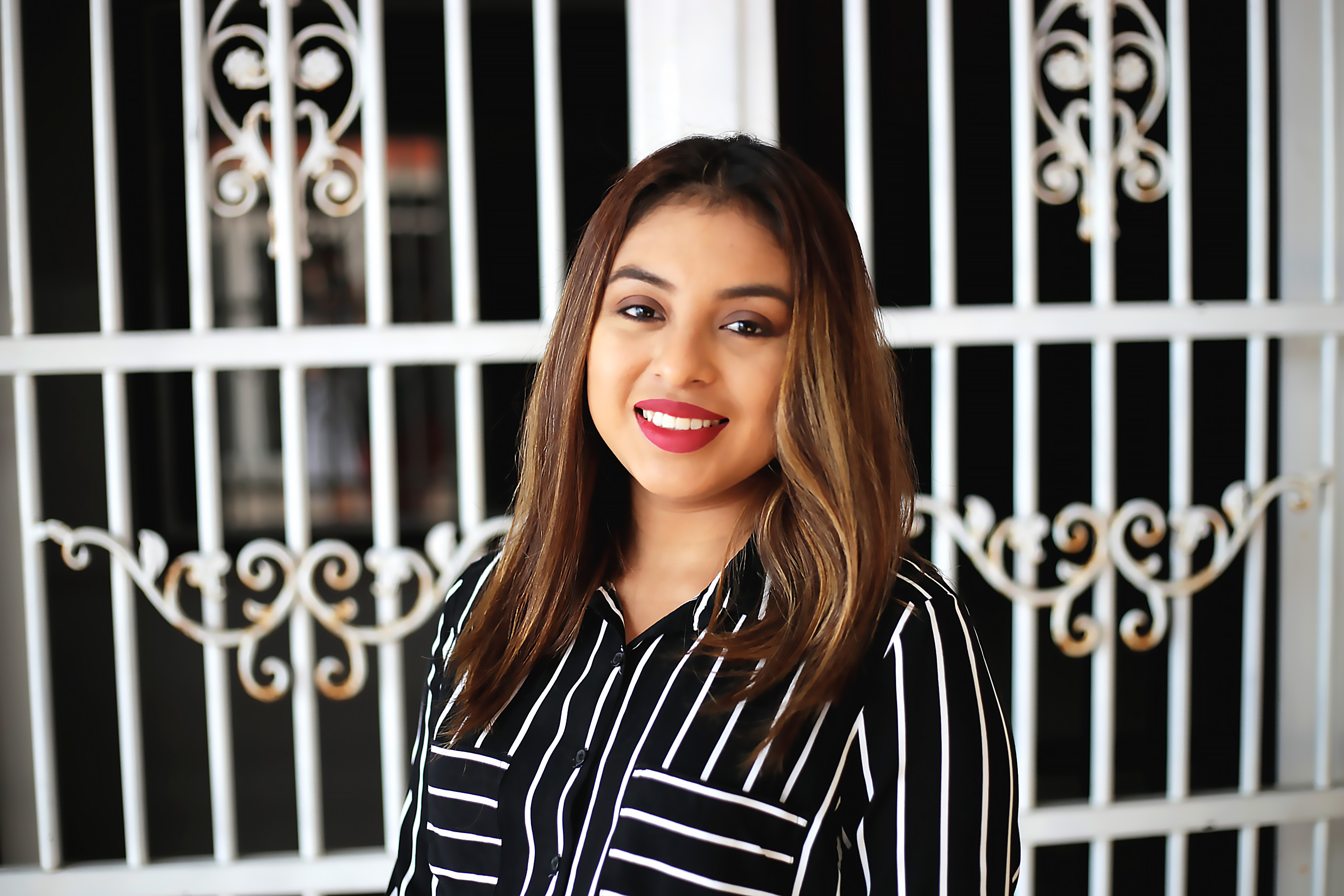 Angeli Carillo joined Wrobel & Co. in March 2018 as a Legal Receptionist. She's responsible for handling communications with our clients and is likely to be the first person you meet when you contact our law firm!
Angeli was born in Corozal, she is the eldest of three siblings with a younger brother and sister. Angeli was raised in Orange Walk and attended Muffles Junior College where she majored in Economics & Business Administration.
Angeli loves the outdoors! She has a passion for exploring her homeland, Belize, and everything it has to offer. Being a member of the Belize Humane Society she especially has a passion for animals.
Interesting fact about Angeli: she was a vegetarian for three years before her favourite dish, Relleno, called her back to the carnivorous life. Welcome back Angeli! And welcome to the Belize law firm!
Giselle Heredia
Legal Receptionist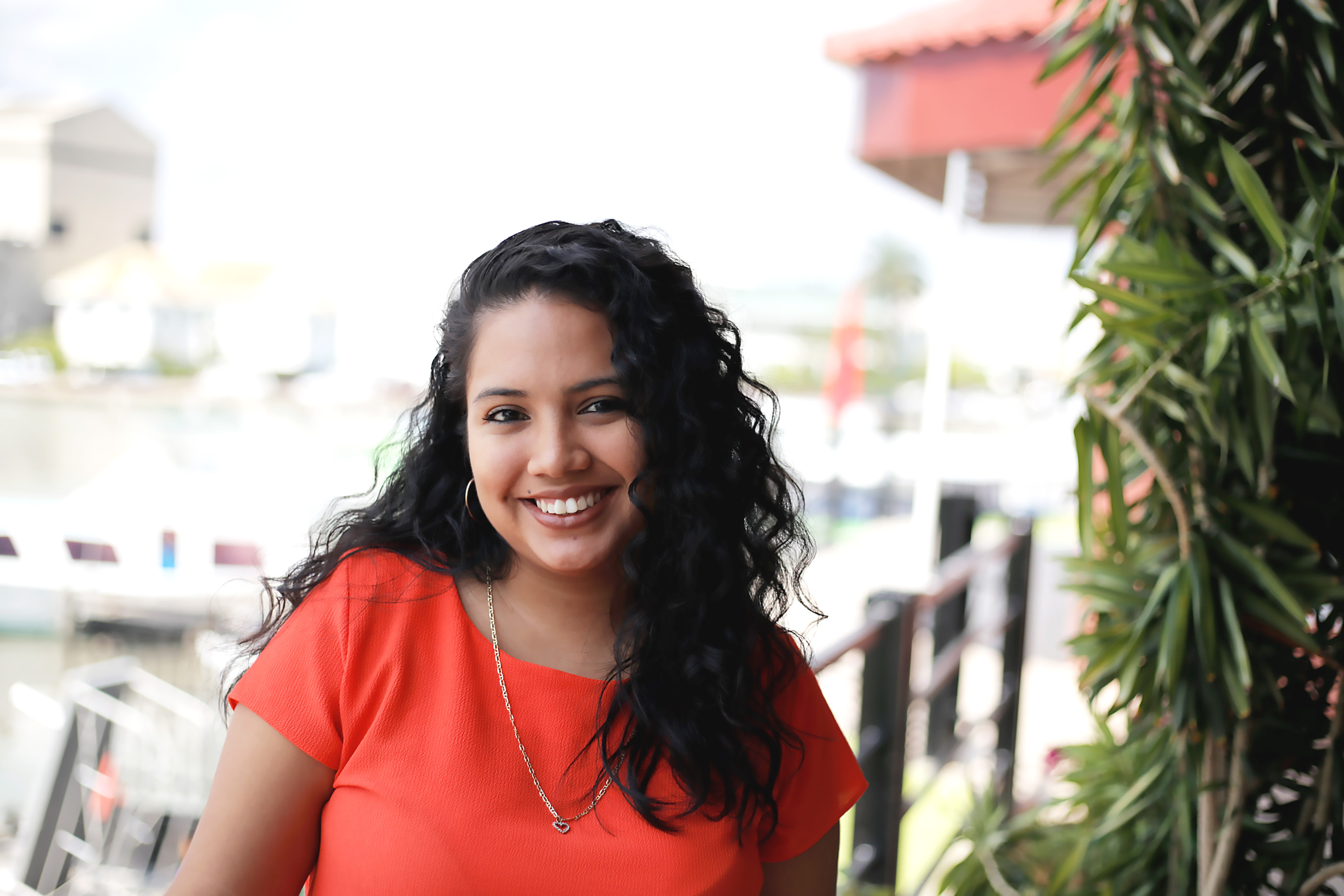 Giselle Heredia is our newest recruit! She's from the beautiful town of San Ignacio in the Cayo District. She moved to Belize City in 2009 where she attended St. Catherine Academy and graduated in 2013. She spent two years earning her associates degree in Business Administration at St. John's Junior College. She's currently studying to get her bachelors in Business Management with a focus in Marketing.
Giselle craves adventure and is grateful that Belize is the country to give her those experiences. The islands are her favorite place to visit in Belize. She loves being on a boat out at sea. She also enjoys road trips with friends and family visiting different places in Belize. Her second favorite place in Belize is Mountain Pine Ridge. She may not swim well but it is one of her favorite hobbies – or simply being in the water. While Giselle has many short and long-term goals, her ultimate goal in life is to be genuinely happy.
Anwar Grant
Office assistant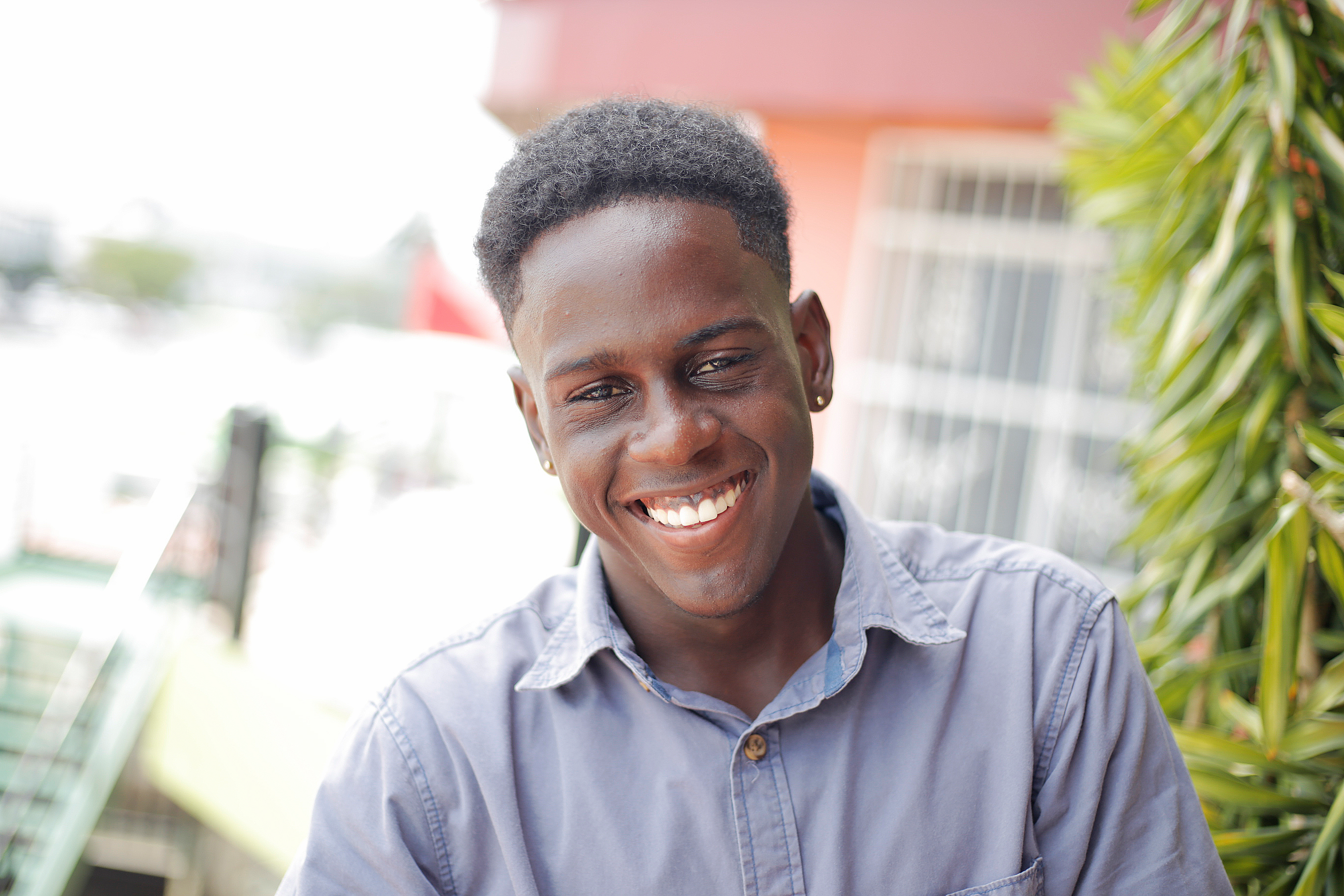 Anwar Grant joined Wrobel & Co. in May 2019 as an Office Assistant. He has already made a positive impact at the firm because of his energy, enthusiasm, and his will to work hard. He is a graduate of Wesley College class of 2018 and he is currently studying at Wesley Junior College pursuing an Associate's Degree in Business Management. Anwar was born and raised in Belize City. He follows the NBA and European Soccer and dreams of playing for his favorite soccer club Chelsea one day. Anwar also craves adventure and he loves to travel Belize and visit neighboring countries. If he were rich he'd spend his money traveling the world and exploring new places. 
Manuel Baeza
Real Property Associate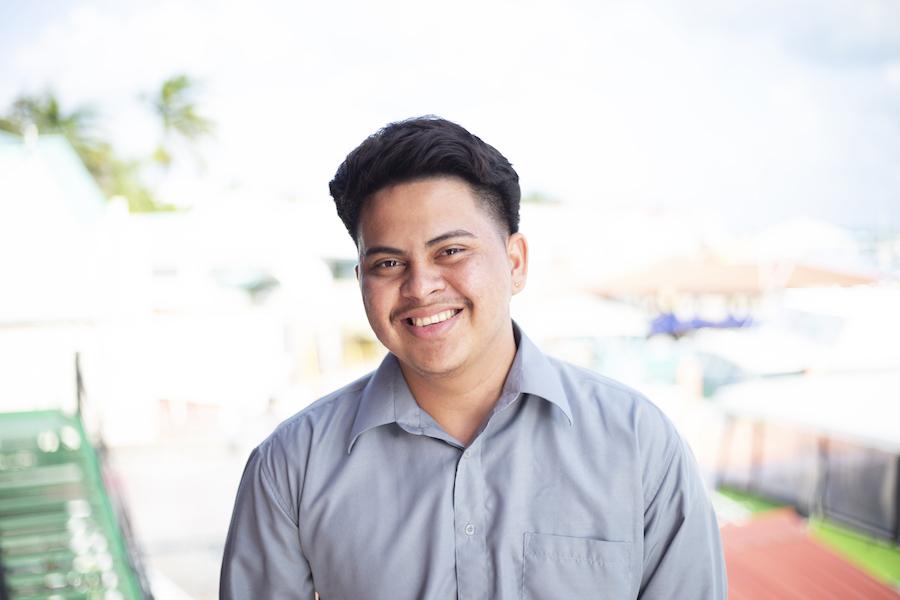 Manuel was born and raised in Orange Walk Town, Belize. He attended Muffles Junior College where he Majored in Law. He was the Program Organizer for the Student Council 2017-18 and started an environmental club; he envisions a greener Belize for the future. 
Manuel loves his country and travels a lot within Belize. He enjoys fishing and traveling to Belize's beaches on his motorcycle. As the newest recruit, Manuel is also the youngest at the law firm. Welcome to the staff!
James Miller
Director of Business and Systems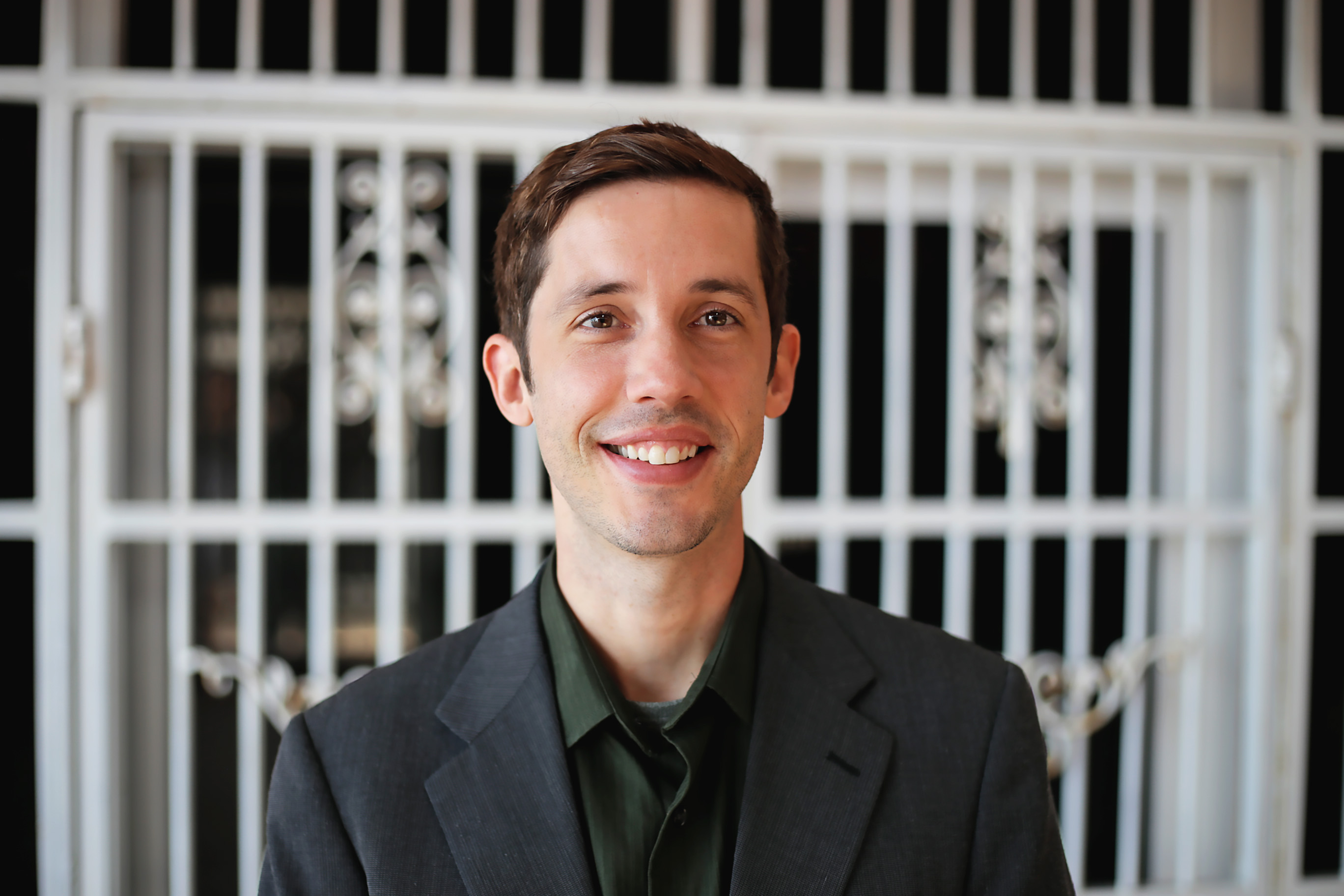 James joined Wrobel & Co. in June 2015 as a financial consultant charged with keeping clients updated on domestic and international economic trends so they can make fully informed real estate, retirement, and offshore investment decisions. He continues to act in this capacity, as well as handle staff relations, human resources, and business operations. He has undergraduate degrees in Political Science and History from Fordham University, as well as a Master's in International Relations from City College of New York, and enjoys analyzing the way these areas of study interconnect.
James travels extensively to scout new market trends, but is originally from Cleveland, Ohio, in the United States, which means he has had his heart broken by terrible sports teams multiple times every year since he's been alive … until LeBron finally brought a championship home! His favorite restaurant in Belize City is Nerie's. He recommends the stewed lobster.
Jane Díaz
Marketing Manager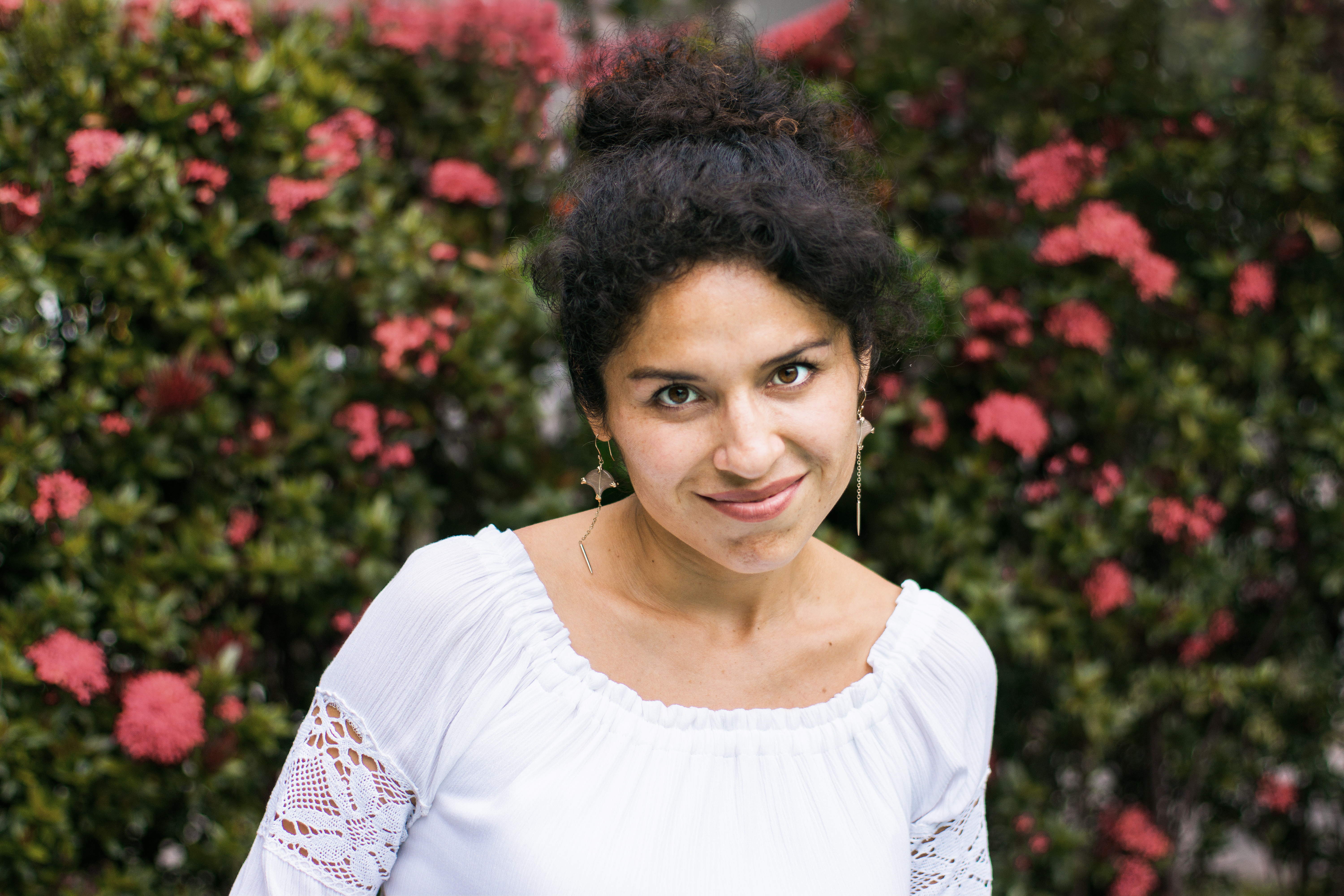 Jane joined Wrobel & Co. in June 2015 as a Social Media Consultant and today manages the law firm's online presence. Her main duty is to keep the Wrobel & Co. staff connected and engaged with their audience and clients via social media, online forums, newsletters, etc, both in English and in Spanish.
Jane graduated from UC San Diego with a degree in Communications. She was born and raised in the heart of Los Angeles. She is fluent in Spanish, gets by in Portuguese and some French.
When Jane is not working or traveling, she's is an active member of the improv theatre, salsa dancing and a first-time mom to a tyrannical daughter. In her downtime, she surrenders to reading a good book or petting whatever furry animal is in sight. Her favorite place in Belize is the Belize "Zoo." She advises against trying to pet anything there.
Philipp Neubauer
Financial Consultant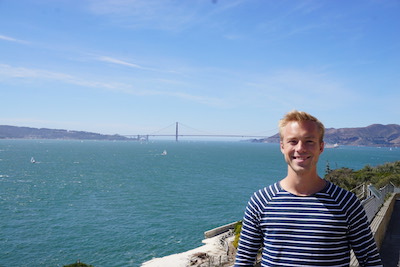 Philipp hails from Vienna, Austria. He assists our firm in the accounting department, and he trains our staff to meet budget demands. He graduated from the FHWien University of Applied Sciences in Vienna, Austria and earned a BA in Management & Entrepreneurship. With the experience that he'll gain here in Belize, Philipp plans to apply to the Diplomatic Academy of Vienna.
As a certified ski and snowboard instructor, Philipp is no stranger to adventure, and Belize is just the place for him to expand his horizons outside the snow.

Find Us
111 North Front Street
Seaside Suite 201
Marine Terminal
Belize City, Belize