Are you considering entering the Belize real estate market? Belize has seen unprecedented growth since its rebound from the global economic crisis. This is thanks in large part to the booming tourism industry and the growing interest from North Americans, expatriates, retirees, as well as international investors. While the market here looks relatively healthy, here are the major 2019 Belize real estate trends from your Belize real estate lawyer, Wrobel & Co.
2019 Looks Good for Buying Belize Real Estate
Buying trends are undoubtedly one of the most popular among market watchers. If you've always wanted to buy a property in Belize, the market continues to tip in the favour of buyers so right now is a good time to buy.
The last decade saw property prices plummeting in popular markets like Ambergris Caye. However, the numbers have been incredible from 2015 through to 2017. The island's economy remains in top shape and according to market analysts, property prices here would likely continue to appreciate. Whether you're buying for personal or investment reasons, this moment presents a great opportunity. 
More Millennials Will Enter the Market

Belize real estate
Our experience as a Belize real estate law firm actively involved in the Belize real estate market means that we get to access market information that may not be in the public domain. So, one more thing we've seen is the gradual increase of millennials entering the market. This is similar to what is playing out in the US real estate market. Up until now, the Belize real estate market has been dominated by native residents, retirees, vacationers from around the world, and affluent buyers who are mostly attracted to Belize's Qualified Retired Program (QRP). Now it looks like the market is gradually taking a new form as more financially comfortable millennials are purchasing secondary homes for both personal and investment reasons.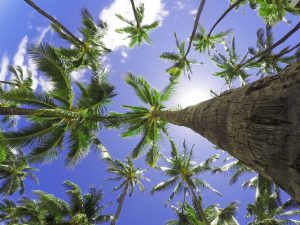 Property Sharing May Become More Popular
Belize real estate attorney
Property sharing is another noteworthy real estate trend in Belize this year. This has always been a common phenomenon among people who are attracted to the beauty of Belize but are unable to spend a full year here. Many of these buyers may feel reluctant when it comes to buying their own Belize real estate property. But because there are many properties on the market that can easily be shared, property sharing is gradually becoming more popular. This trend is also expected to play out in 2020. 
Should You Invest in Belize Real Estate?
Belize real estate attorney
Investing in Belize real estate is a smart decision if you're looking for a safe overseas real estate investment. According to Sancas Realty, luxury property prices in Belize are selling for less than $1,000,000 on average. This is more affordable when you consider that most other Caribbean destinations average at about $2,000,000 for luxury properties. And the economy here continues to grow so you can only expect things to get better. While an investment here makes sense, you'll still want to conduct your own due diligence so you can make smart and informed decisions. As an experienced and reputable Belize real estate law firm, we can help you navigate the legalities involved in Belize real estate property sales and purchases. We'll provide personalized legal assistance to help simplify the processes involved in Belize real estate transactions. If you're hoping to maximize value and simplify your experience, this is what you need.
Contact us today to get started. We're here to help!
---
To learn more about Belize real estate, visit our Belize Real Estate FAQ page here.
---
This information was provided as a courtesy of Wrobel & Co. Attorneys-at-law. It is intended to inform, not to advise. No one should try to interpret or apply any law without the assistance of legal counsel. Please click here for the full disclaimer.