It's 2020, and real estate is still the best investment anyone can make. For anyone looking for a value-driven real estate market in 2020, Belize's diverse terrains makes it an ideal place to consider. So where do you look? To help you navigate, this guide will highlight five of the best places in Belize for you to invest in 2020. 
Placencia
Placencia has always been a neighborhood of interest to both local and foreign investors. In 2018, this neighborhood attracted more than one-fifth of all foreign visitors to Belize. 
Placencia is calm and tranquil and has a predominantly laid-back vibe. The area boasts a rapidly developing real estate market. It is arguably the largest settlement in Belize, housing most of the population of permanent residents. Properties here are also more affordable compared to the more upscale neighbourhoods, such as Ambergris Caye. Yes, Ambergris Caye!
Ambergris Caye
Belize's largest island is known for its Caribbean beaches, water sports, scuba diving, and much more. It's located in the northeastern part of the country and sees the highest influx of tourists, compared to other areas. 
Want to invest in Ambergris Caye Belize real estate 2020?
Superb! More than 40% of tourists traveling to Belize stayed in Ambergris Caye in 2018. Most were lodged in San Pedro, Ambergris Caye's largest settlement, which was also the inspiration behind Madonna's 1987 smash hit, "La Isla Bonita." Condos and other new constructions are hitting the market steadily here, and the appeal and profile of this area continue to rise among global investors. Want to invest in a market with high-growth potential? Ambergris Caye is where you should put your money!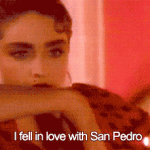 Cayo
The rural rainforest district of Belize also sees its fair share of tourist traffic. Cayo welcomed about 28% of overseas visitors to Belize in 2018. The area may not have sandy beaches like Ambergris Caye, but many visitors find the lush rainforest-covered interior genuinely amazing. 
Cayo has small hotels and resorts for sale on occasion. These properties boast picturesque views and locations most people would die for. The capital town, San Ignacio, will make a great investment destination for anyone contemplating investing in Belize real estate in 2020. 
Cerros Sands
Cerros Sands is located in the Corozal District of Belize, close to the waters of Ambergris Caye and about an hour's drive to Chetumal, Mexico. This neighbourhood is gated and master-planned. There are lots of condos for sale, stately homes, waterfront lots, etc. Cerros Sands is a place for anyone looking for a serene and calm neighbourhood. It's also a hit among tourists and is a great place to invest in 2020. 
Caye Caulker
This island is essentially a sand bar atop a limestone shelf. It's a popular tourist destination with a shallow lagoon that meets the Belize Barrier reef.
Most people are attracted to Caye Caulker for its beautiful sandy beaches, its turquoise shores, and its overall quaint charm. The island boasts several boutique hotels and restaurants, and shops of various sizes. If you're looking for the best markets for your Belize real estate 2020 investment, Caye Caulker should be one of your options. 
Belize real estate has something for every type of investor. 
Your location, however, should play a role in your decision. The likes of Ambergris Caye, Placencia, Cayo, Caye Caulker, and Cerros Sands are some of the best places to invest in Belize real estate in 2020 in our opinion. We invite you to use this article as a starting point in your search. You can hardly go wrong in any of these markets, with an experienced Belize real estate lawyer to help you handle the legalities of your transactions. 
---
Ready to shop for luxurious property in Belize?  Contact Wrobel & Co, Attorneys-at-Law, and we'll get you started by linking you with a trusted real estate agent. To learn more about purchasing real estate in Belize, visit our Belize Retirement FAQ page here.
---
This information was provided as a courtesy of Wrobel & Co. Attorneys-at-law. It is intended to inform, not to advise. No one should try to interpret or apply any law without the assistance of legal counsel. Please click here for the full disclaimer.